Flexible, adhesive-top bubble bags that protect metal parts from physical damage and corrosion are new from Daubert Europe, the global manufacturer of VCI packaging for industry.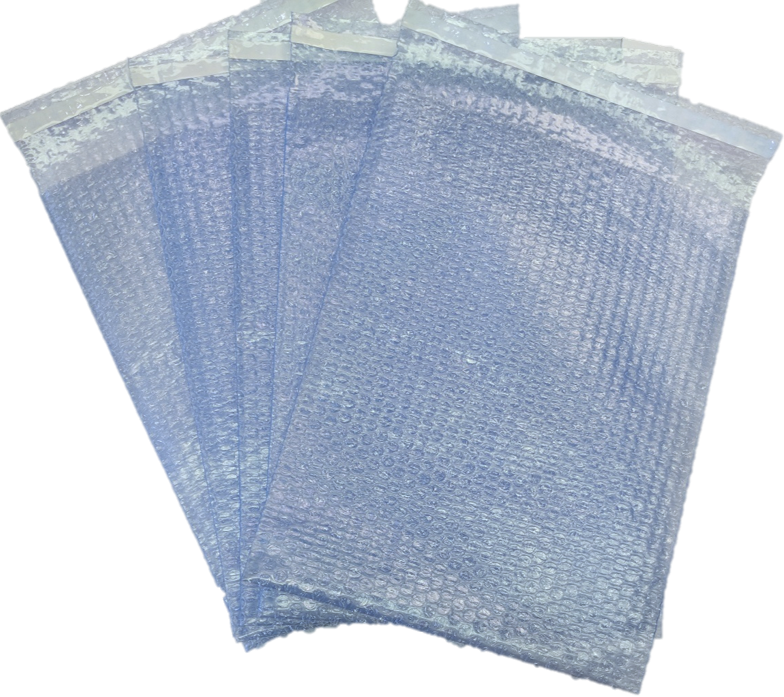 Premium Metal-Guard® VCI bubble bags provide cushioning and corrosion protection for highly polished, precision machined parts in storage and during transit. Bags are best for heavy metal parts and delicate components that are susceptible to damage due to vibration during shipment.  Optional peel-and-seal closure makes bags easy to use, up to 3 times faster than hand-wrapping.
Standard VCI bags are 2-layer, bubble-out construction, allowing parts to slide in easily. The corrosion inhibitor film is safe to handle, odorless, and does not affect processing or soldering.  Ideal for packaging computer equipment, electronics, and heavy components with machined surfaces that need individual wrapping to prevent marring and scuffing.
Air bubbles on the outside of the bag cushion the part from movement, abrasion, and rubbing against other parts in the shipping container or box.
Resists tears and punctures.
Lip and tape closure eliminates need for tape or staples.
Reduces labor costs and packaging time.
For more information about VCI bubble bags or any of Daubert Europe's VCI films, papers, foam, emitters, rust preventive liquids and rust removers, contact  +49-89-4522036-0 or  service@daubertcromwell.eu.