VCI Papers for Protection of Ferrous Metals
Daubert Cromwell offers a comprehensive line of  VCI papers that protect ferrous metals, including steel, cast iron, and chrome, from corrosion.
MasterShield®
The Global standard in multi-metal corrosion protection in automotive, heavy equipment, electronics, military, railroad, foundry, stamping and other international metal markets where corrosion prevention is critical.
Daubert Cromwell has a global sales team coordinating customer requirements in China, Mexico, Europe, South America, Asia, and wherever Daubert Cromwell products are specified.
Click here to learn more.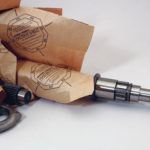 Reinforced Paper
Heavyweight white kraft with LDPE reinforced with tri-directional scrim. Designed as sheeting and interleaving between heavy rolls and pallets.
PC50H Scrim:  White, poly-coated 50 lb scrim, Nitrite-Free
Steelwrap MPI: Heavyweight kraft laminated with reinforcement and poly to another heavyweight VCI kraft paper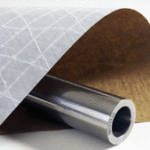 Military Grades
On the U.S. Dept. of Defense Qualified Products List (QPL) for military specification MIL-PRF-3420 (Packaging Materials, Volatile Corrosion Inhibitor Treated, Opaque).